THE FOUCAULT PENDULUM
OF CAGLIARI UNIVERSITY
PHYSICS MUSEUM OF SARDINIA - PHYSICS DEPT.
Live image stream. Some characteristics:
IT IS A PENDULUM PERPETUALLLY ENTERTAINED IN OSCILLATION
LATITUDE OF THE SITE: 39°16'
ROTATION OF THE OSCILLATION PLANE: 9,5°/HOUR
(ONE 360° ROTATION OF THE PLANE OF OSCILLATION
EVERY 37 HOURS 53 MIN.,
HALF DEGREE LESS THAN ONE OF THE REFERENCE TALLYS
AT THE PERIPHERY OF THE BOTTOM PLANE)
THREAD LENGTH: 10,4 m
PERIOD: 6,4 s
WEIGHT OF THE BRONZE SPHERE: 26 Kg
CORIOLIS FORCE/GRAVITAZIONAL FORCE: 10-6
Constructed by Prof. Guido Pegna, pegna@unica.it
Camera control and streaming software:
Dott. A. Silvestri e Prof. A. Bosin
to whom we wish to express our warm thanks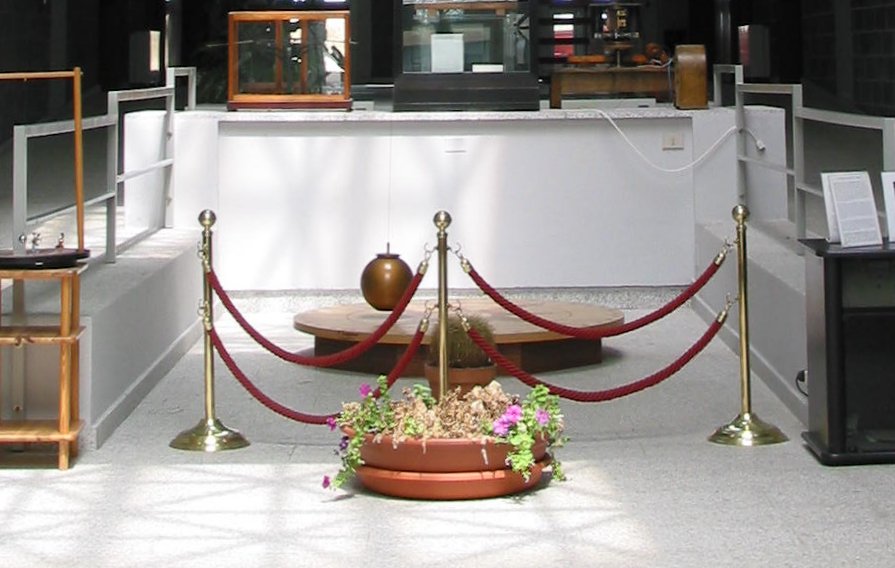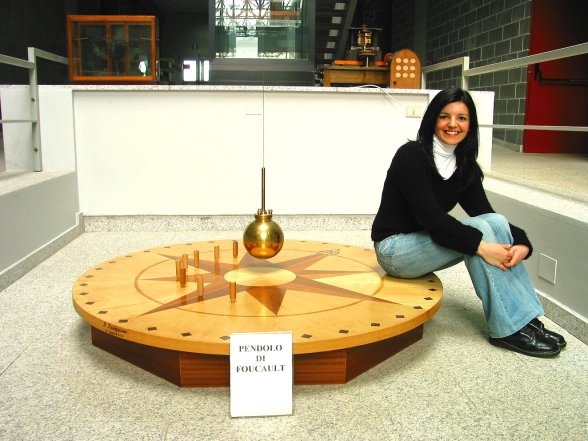 The hanging, driving and damping systems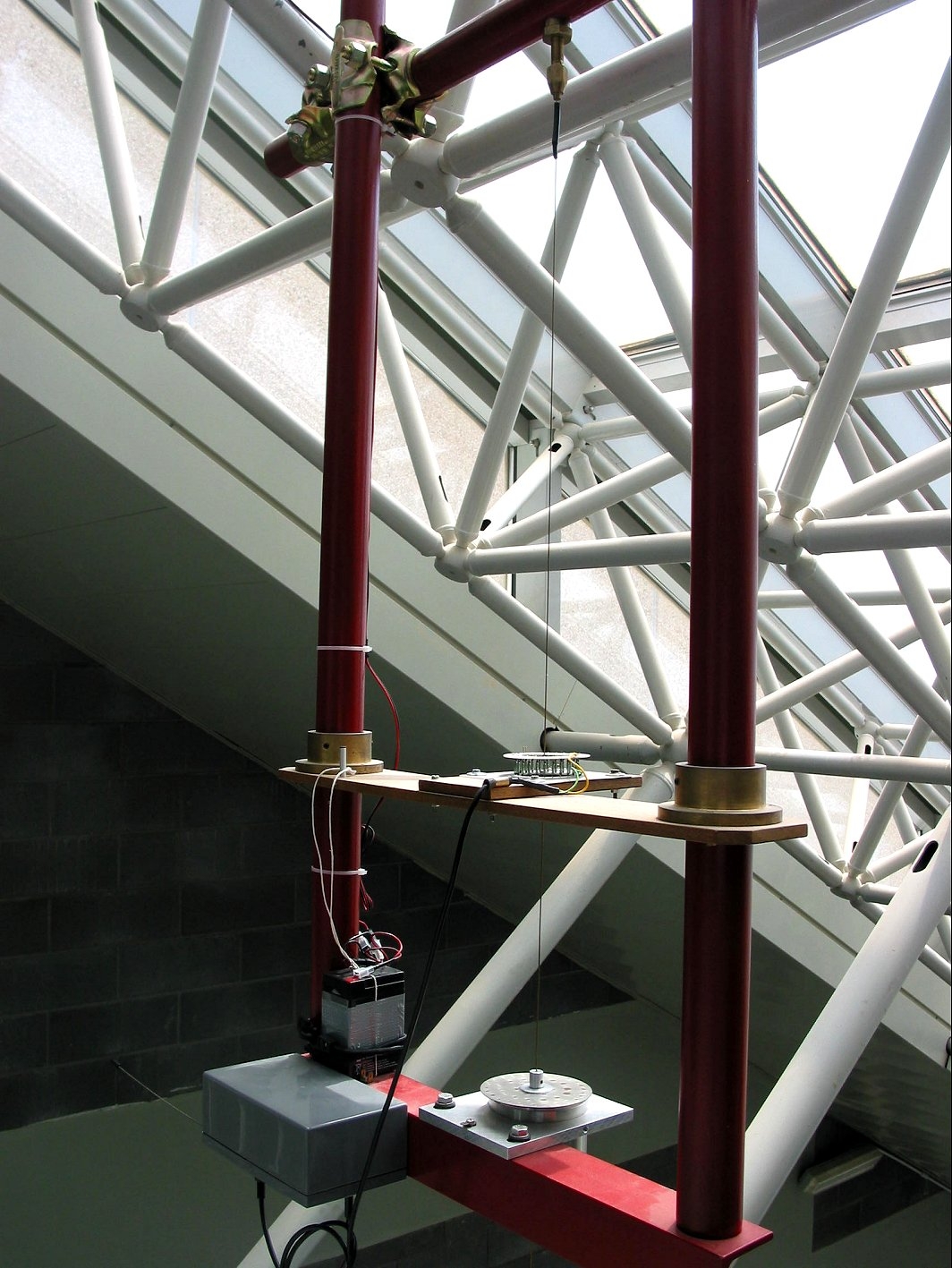 Synchronizing pulses are transmitted by a coded radio link to the driving system.
The power to the electronics is supplied by a photovoltaic panel
and a storage lead accumulator.
The hanging point is the most delicate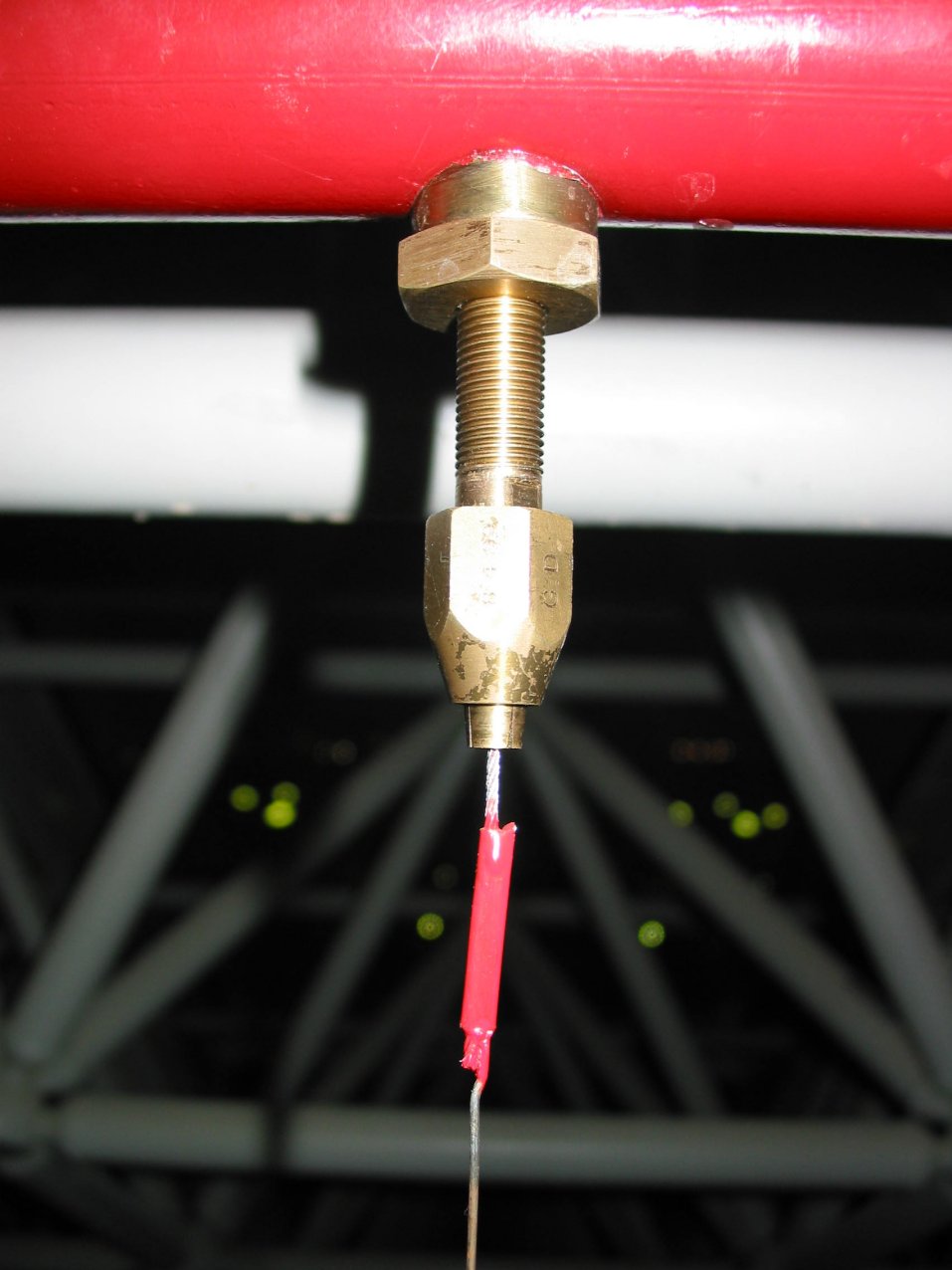 The Charron ring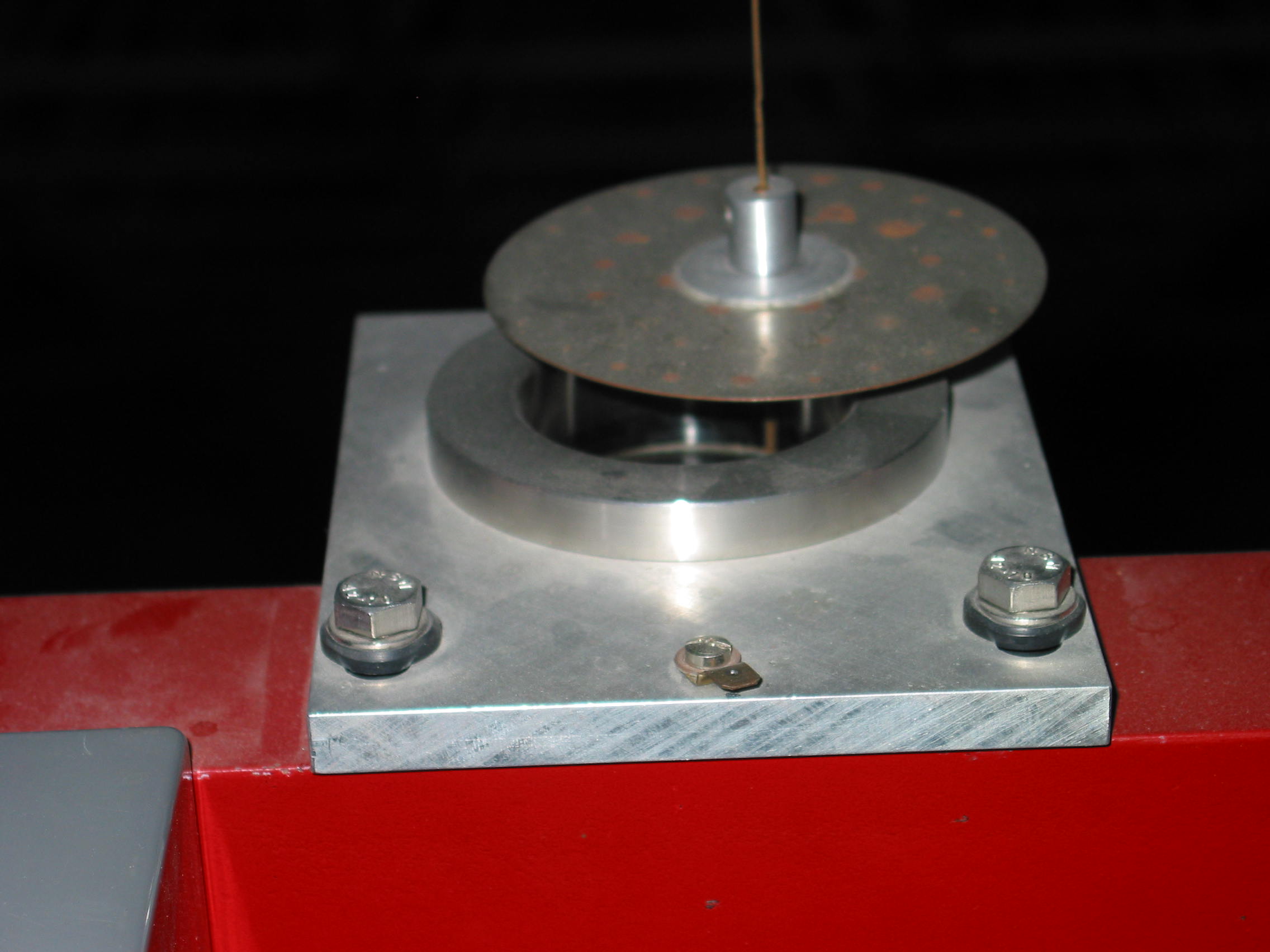 The reed relais for the driving pulse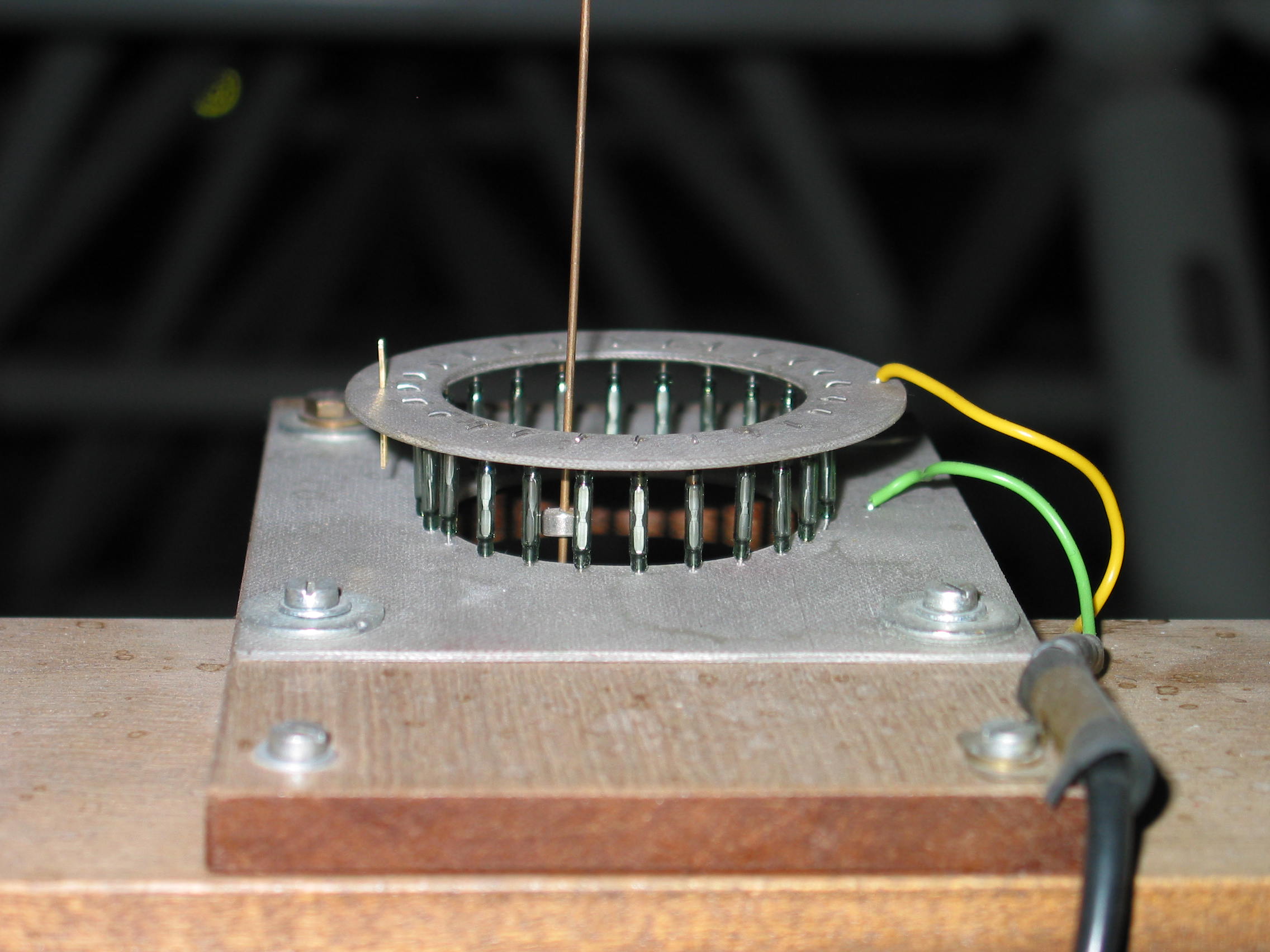 The bronze sphere, the bottom plane and under this
the driving electromagnet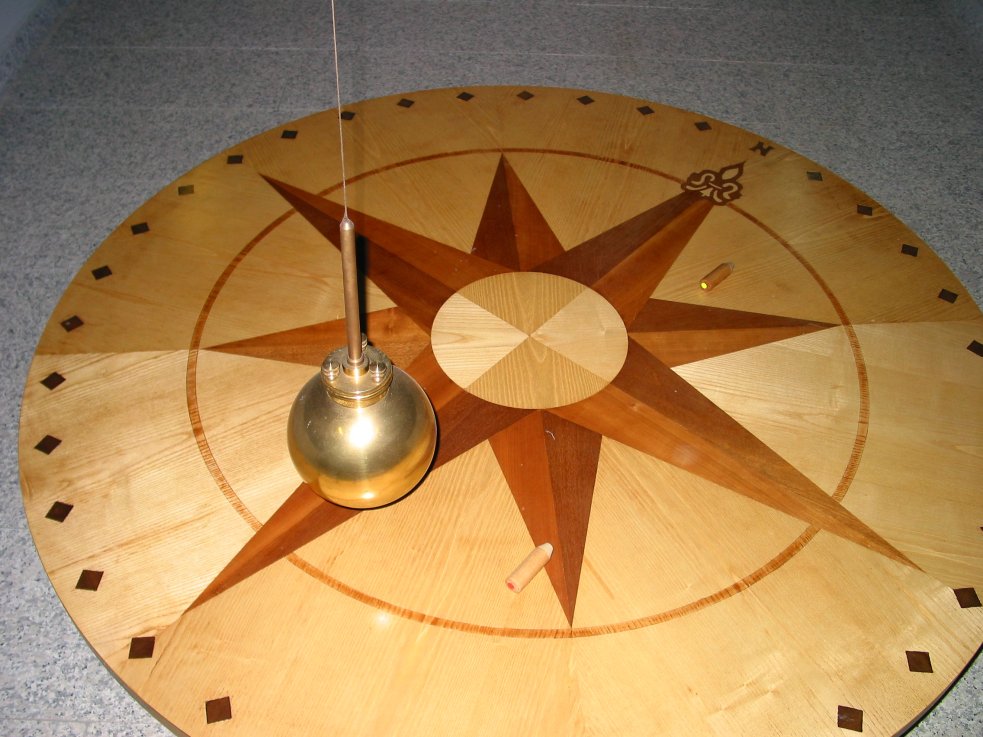 The Coriolis force effect on each semielongation